Oniro Textiles
Oniro Textiles has a magnificent collection of contract upholstery fabrics: Niroxx, PUxx, Fabrixx and Vixx are all collections with excellent technical specifications that are suited to a wide variety of projects. The collections can be mixed and matched perfectly.
At Oniro Textiles we believe in sharing our ideas on how our upholstery fabrics can be applied. We are happy to advise you on the specific qualities and requirements of our materials. Call us for an appointment, a non-committal advice or if you'd like us to send you some samples. We love to share our knowledge and expertise.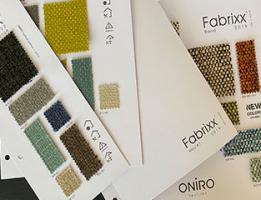 2022: it flew by very quick
A year with multiple faces, in the beginning corona ciscumstances followed by a very nasty and cruel war in Ukraine.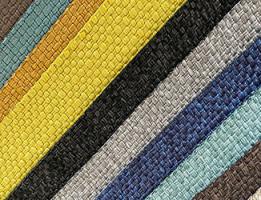 Fabrixx Sunshine & Sunshine Melange
A big step for Oniro, the first 'real' outdoor fabric is a fact. Made of 100% FR-Polyolefin, a synthetic material that has been dyed in the mass and is…
News
20 december 2022
2022: it flew by very quick
A year with multiple faces, in the beginning corona ciscumstances followed by a very nasty and cruel war in Ukraine. Fortunately,…
01 december 2022
Monteiro Fabrics - Peel
We are busy preparing for the introduction of a wide collection of artificial leather from Monteiro Fabrics. Peel is a PVC…